Parents of foreigners who live abroad frequently face the challenge of selecting the family's ideal educational programme. The main deciding variables in the choice process are often language, culture, scheduling, and costs.

Choosing a British Curriculum School in Sharjah has several advantages, including the ability to customise the curriculum to their schedule, the value of having an internationally recognised education, and the cost.
Some of the advantages of enrolling your kids in the best schools in Sharjah are listed in this article.
What Is The British Curriculum?
The National Curriculum for England is another name for the British Curriculum, which strongly emphasises on adaptability, critical thinking, and creativity.
The British Curriculum also includes a number of measurable and doable objectives, all of which intend to build on learning and better prepare students for their future careers.
The British Curriculum will ensure that both parents and children are aware of their progress by putting emphasis on objectives and accomplishments. Each learner can then realise their full potential as a result.
Why Choose British Curriculum School In Sharjah?
There are frequently multiple schools in a given place to choose from for each curriculum due to the popularity of several internationally recognised curricula.
It may be useful to know whether the schools you are evaluating offer the greatest results based on the curriculum they follow, whether you have chosen the precise curriculum ideal for your child, or you are still making your choice.
You want to be sure as a parent that the school your child attends will give them a top-notch education and set them up for success outside of the classroom. When choosing a group of schools, each family will have its expectations.
But some traits define an excellent British school. As a parent, you can look up exam and extracurricular activity rankings, ask about the accomplishments of school alums, and see the campus and facilities.
Families might also have an interest in finding out what extracurricular activities or sporting opportunities are available at their local schools in Sharjah. Here are six benefits of choosing a British Curriculum school for your child:
Accreditation
It is the most well-known British system of instruction and evaluation. With over 160 years of expertise, it serves as the foundation for the International British curriculum (also known as the Cambridge curriculum), which the British Curriculum schools in Sharjah offer.
Universities all across the world accept and welcome the International British Curriculum. Students who successfully finish their A Levels and AS Levels receive the educational tools needed to thrive in a post-secondary learning environment.
Global Education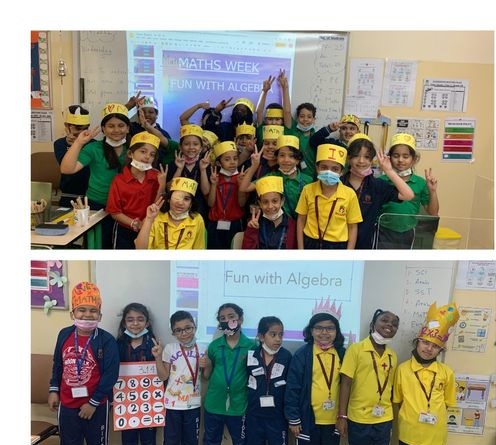 Moving from one nation to another is difficult because it's not always possible at the start of the academic year. Due to the ease of the British international curriculum, students can relocate throughout the school year without having to interrupt their studies.
The British Curriculum provides a way to educate children that encourages independence and adaptability while still keeping a syllabus and set of assessment goals that are uniformly applied around the world.
Students who sign up for the British Curriculum can write their exams at one of the many locations across the world recognised by Cambridge.
Self-Pace Of Learning
Learners can enrol at any time of the year in the best schools in Sharjah that support the British Curriculum. Thus, students need not wait until the following academic year to begin their studies.
International British curriculum students have the freedom to establish their own pace and tailor their schedules to meet their demands. The British curriculum has subjects that last between six and eight months, yet pupils have a full year to finish them.
This implies that based on what they can handle at the time, learners can either speed up or slow down.
Cost Involved
The level and subjects chosen when enrolling in the British Curriculum schools in Sharjah determine the price. Prices will change from student to student because they will each be taking a different combination of subjects at different levels.
Your child can take one subject on Premium and the rest on Standard if they feel they need more help in that one area in particular.
Comprehensive Development
The British Curriculum schools in Sharjah place a high priority on extracurricular activities like team sports and performing arts because they help students develop leadership and teamwork skills and understand the subtleties of competition and camaraderie.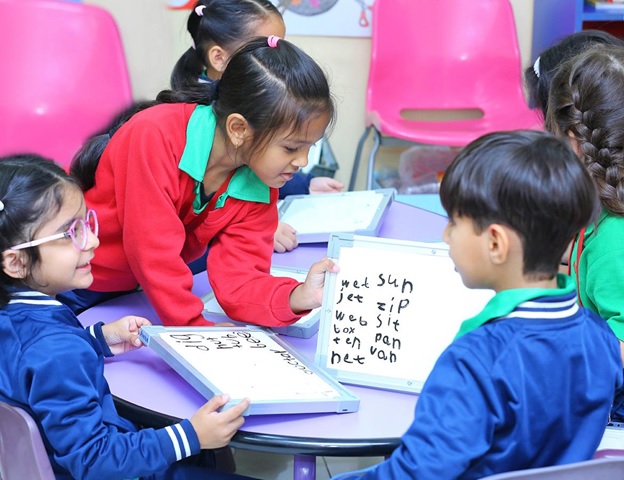 As a curriculum that seeks to enhance well-rounded people who not only understand the fundamental principles of all the subjects but also how to use this knowledge in real situations.
Students who attend schools that use the British Curriculum are also encouraged to take part in activities that help them comprehend their academic topics better, such as debate, model UN, or STEM activities like robotics or maths competitions.
Focus On Breadth And Depth
The British Curriculum is designed to guide pupils through a wide range of courses, including not only the "core" subjects of maths, science, and literature but also the arts, humanities, and other topics.
Students begin by concentrating on the fundamentals of their subjects in the early years of school. As they advance through the curriculum, they explore these subjects in greater depth, examining not only the more intricate and nuanced aspects of the subjects but also how they relate to other fields of study.
Final Verdict
All in all, the top schools present in Sharjah follow the British Curriculum. These schools offer a top-notch education system and some of the most sought-after schools. British Curriculum school Sharjah can be the right pick for your kids.