The school environment influences every child's growth. It doesn't matter if the school is private or international. Hence, choosing the right school is a crucial component of a child's life, and every parent must attempt to find a school that meets the child's needs.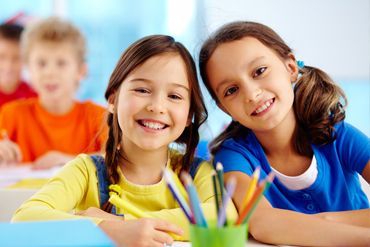 Therefore, many international educational institutes in Sharjah provide youngsters with a wide range of curricula worldwide. However, the most prominent schools in Sharjah focus on the British Curriculum.
Because of its high quality, the British Curriculum has gained a lot of popularity and reputation across the globe. But what are their prominent benefits? Read on to discover everything about the British Curriculum schools in Sharjah.
How Does A British Curriculum School In Sharjah Benefit Students?
With lower costs, these schools in Sharjah provide comprehensive teaching. Here are the benefits each student gets when enrolling in the British Curriculum schools in Sharjah:
1. Self-paced, Universal Education
In a British Curriculum, students get the flexibility of learning at their pace. This improves their focus. They don't think about other students' progress and solely focus on their own.
It helps them tailor their timetables to their requirements. Kids have a full year to finish the topics in the British Curriculum, which usually lasts between 6 and 8 months. This implies that students may speed up or slow down based on their current capabilities.
It is crucial for each family to adjust their child's education. It helps them match their schedule and learning requirements. This is among the many advantages of selecting a British school curriculum. This implies that you will get a globally recognised education, but you will be able to choose when and how you will receive it.
2. Certification On A Global Scale:
The International British Curriculum focuses on the most generally recognised British system. It consists of learning and evaluation, which dates back over 160 years.
It is a well-known and approved primary and secondary school curriculum. This may help your kid throughout their academic career. From writing and reading to finishing A-Levels, it assists kids everywhere.
At universities all across the globe, educators value the British Curriculum. Learners who finish their A-Levels and AS Tiers succeed in a post-secondary learning setting. Moreover, they have essential educational resources too.
Many international British students choose to get an educational psychologist's professional subject or career choice evaluation. It helps verify that their subject selections fit their anticipated university entry criteria.
This is an excellent tool for assisting and facilitating a well-defined learning route, ranging from elementary school to university. However, due to the flexible nature of the British Curriculum, even this is not mandatory.
3. Accepted Around The Globe:
Moving from one nation to another may be difficult, especially if it is not possible to do so before the start of the school year. The worldwide British Curriculum is adaptable globally. So, students may change countries without stopping their studies throughout the school year.
The British Curriculum provides an excellent educational strategy. It emphasises freedom and flexibility while adhering to a globally standardised syllabus.
Students who enrol in the worldwide British Curriculum may take their examinations at one of the numerous Cambridge-accredited test centres located across Sharjah.
4. Reputable Education On A Global Scale:
The British Curriculum is well-established and has a high worldwide reputation in academics. A solid international reputation allows all successful graduates to be accepted into any institution or university around the globe.
Finding work also offers a whole new universe of possibilities when it comes to finding a job.
5. Knowledge Based On Skills:
The British Curriculum is skills-based, focusing on applying practical knowledge effectively. When it comes to getting work, this provides students with an advantage over the competitors.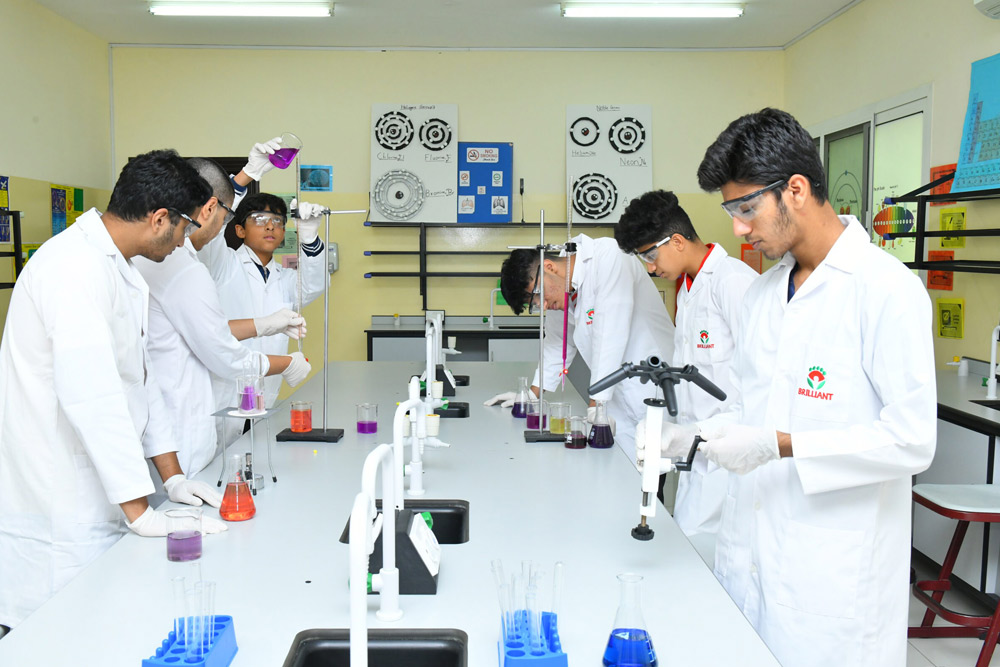 Nowadays, companies choose individuals who can perform practically rather than those who get the highest ratings on their papers. As a result, students from the British Curriculum schooling system become perfect for such roles.
6. Methodology For Teaching That Is More Effective:
The Curriculum is created with the student in mind. It looks after a student's academic development during the system's five primary phases. Moreover, their teaching is driven by the cooperation between instructors and students.
This helps teachers understand their students' skills and organise the most successful lessons. Even though the Curriculum is class-based, teachers may adjust the classes to match the requirements of all students.
The British Curriculum is student-centred. It concerns students' academic development at each of the five major stages. Instructors understand their students and design successful teaching. Also, their syllabus focuses on that information and their expert topic knowledge.
Moreover, it promotes collaboration between kids and teachers. The lessons are available for the entire class. Still, they are specific to fit the needs of all students. And instructors have high standards for everyone in their responsibility.
7. Students Learn To Prepare For The Future:
The world is evolving at an incredible rate. As a result, students must be able to take on tasks that may or may not exist currently. Improving technology will significantly impact how the workplace will evolve in the future. All of this is essential in the British Curriculum.
This British teaching emphasises the development of analytical thinking and individualised learning. Consequently, students are adaptable and flexible in the face of shifting circumstances.
Final Thoughts
Every kid is unique, and there is no such thing as a one-size-fits-all educational strategy. To select an education that works best for your children, you must first grasp the advantages of each Curriculum and teaching method.
The points given above explain the significant benefits of the British Curriculum schools in Sharjah. It'll help you decide and assess the kind of education you want to provide your child.