Education is of utmost significance in everyone's life. Deciding which course of study to undertake in school can be a genuine concern. Every course comes with its own set of advantages.
The Cambridge curriculum is becoming quite popular, with most parents choosing it for their children, given how simple yet effective it is. Parents send their children to British schools all around the world. It aids in their preparation for success in British universities and even beyond.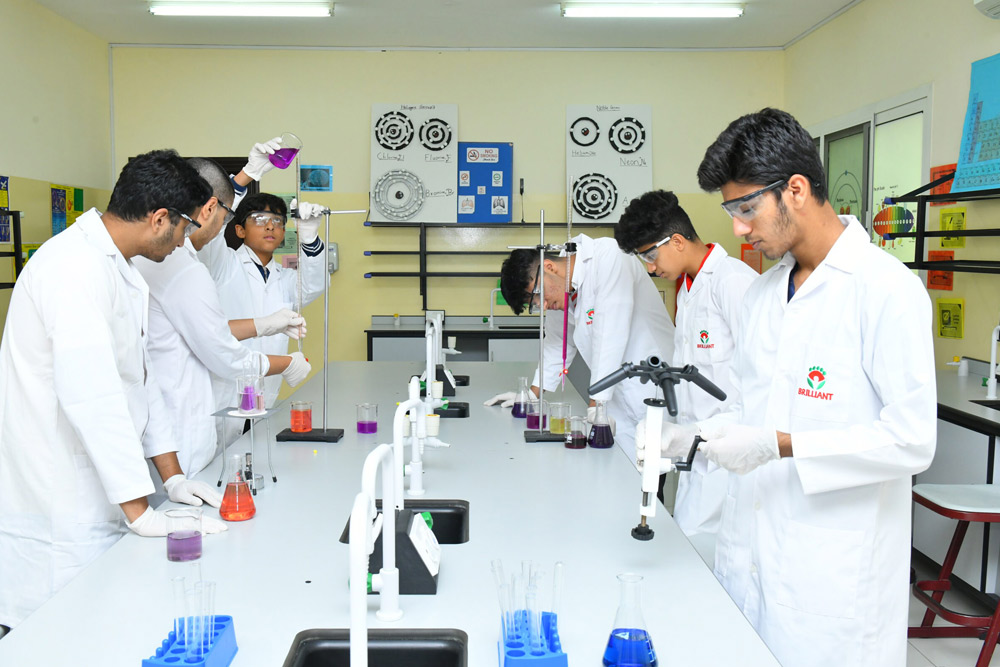 A Cambridge curriculum school provides international coursework. But it also comprises techniques that include local elements or viewpoints. At the same time, this board is versatile, competitive, and inspiring.
result, the Cambridge curriculum has risen in importance. Do you wish to provide your children with a quality academic experience? Are you looking for British curriculum schools in Sharjah? If so, we have created a list of 7 reasons why you should do so. Continue reading!
About The British Curriculum
Cambridge Board was set up in 1858. This board emerged as a part of the well-known Cambridge University in the United Kingdom. The idea was to increase academic standards by presenting learners with assessments.
It provides a combination of fundamental academic basics, co-curricular activities, and holistic learning. This notion allows students to interact with a variety of disciplines. It helps them develop connections.
This programme places a high focus on problem-solving, learning, and good presentation abilities. It takes an integrated approach to assisting learners in becoming global citizens.
A British curriculum course provides a well-defined educational path. It assists students in achieving their academic, university, and career goals. The curriculum has education programs for children aged 5 to 19 with a plethora of benefits.
According to Cambridge International, around 8 million students from 10,000 schools in 170 countries pursue this course each year.
Top 7 Reasons To Study In A British Curriculum School In Sharjah
The British educational system places a premium on innovation, critical thinking, and flexibility. It gives a set of quantifiable and reasonable goals. The system focuses on building prior knowledge while preparing students for the future.
Here are seven reasons why you should choose the British curriculum for your child and enrol them in in any of the best British schools in Sharjah:
1.    Global Education
The Cambridge curriculum is global. Many universities and organisations globally recognise it as a standard educational metric. The curriculum is adaptable, demanding, and inspiring. It is also multicultural and global.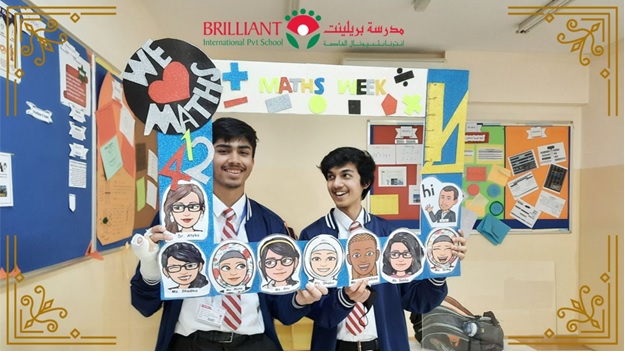 Cambridge students develop an analytical mind and a relentless drive to learn. They also get the necessary abilities to succeed in college and their future careers. Cambridge students study for Cambridge international qualifications. These certificates are valuable all around the world.
Students can also merge the Cambridge curriculum with national curricula in schools. Students who transfer from one school to a different one can complete their studies with the same curriculum. Several schools and colleges acknowledge this curriculum and certificates.
It offers greater flexibility and enables students to devote themselves to the curriculum. They can also pursue their national curriculum at the same time.
2.    A Wide Range Of Subjects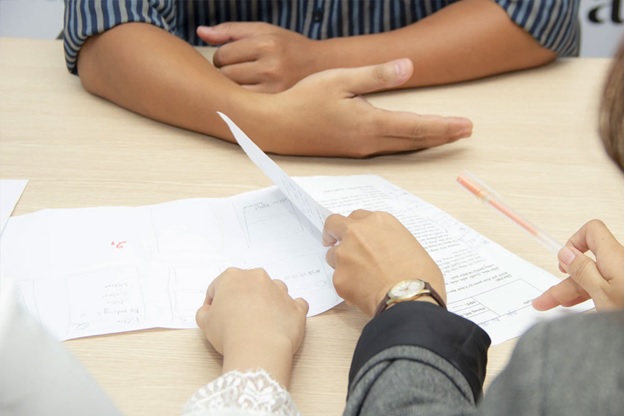 Depending on interests and future goals, students can pick from over 70 subjects. They can pick at both the IGCSE level and more than 50 subjects at the A level. This fosters in youngsters a love of learning, something Cambridge appreciates.
British curriculum schools in Sharjah also provide a wide range of disciplines to help your child develop holistically.
3.    Critical Stages
The British curriculum has four 'Key Stages.' 'K.S.' stands for a one-year academic unit. They test students at the end of each Key Stage. The first Key Phase includes the early years between the ages of 2 and 5.
The primary level comprises the KS1 and KS2 stages. Children in the KS1 stage range in age from 5 to 7, while those in the KS2 stage range in age from 8 to 11.
Secondary levels include KS3 (ages 12 to 14) and KS4 (ages 15 to 18). These phases give instructors a complete picture of a child's academic progress. It also provides solutions to help students achieve their educational objectives.
4.    Credible Evaluations
Excellent assessment is at the heart of a good education. These examinations are fair, legal, trustworthy, and useful. This represents a student's true ability, independent of the time and location of the exam.
As a consequence, their assessments have both immediate and long-term value. They can act as a lifetime ticket to higher study or employment. This programme identifies what is most important to the children. They assess in-depth subject knowledge, conceptual understanding, and superior cognitive abilities.
They also test learners speaking English as a second or foreign language. Their flexible, linear evaluation method makes the most of learning and teaching time. It also promotes a cooperative learning atmosphere.
5.    Universal Acknowledgement
Cambridge qualifications are well-known. Almost every university in the United Kingdom and throughout the world accepts them. A Cambridge qualification is highly regarded. It will be valuable throughout one's academic and employment journey.
Cambridge's certificates are valid in over 2,100 universities and colleges worldwide. It covers approximately 800 universities from around the United Kingdom. Universities and companies recognise these credentials as evidence of academic excellence. The challenging courses and tests equip students with the necessary skills.
6.    Growth Beyond Academics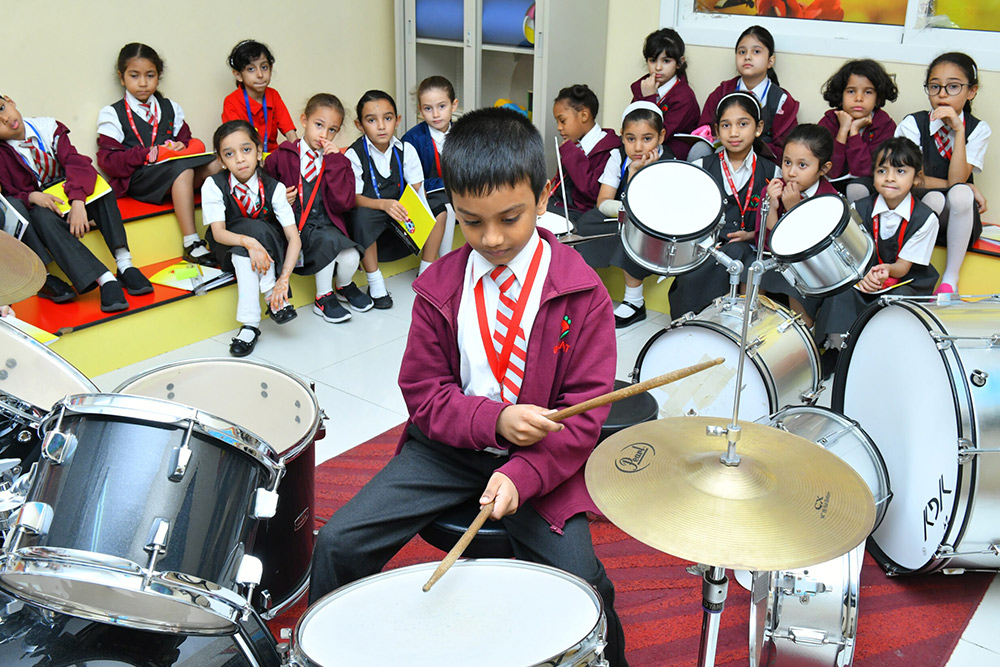 Academics play a vital role in the British Curriculum schools in Sharjah. But, these schools encourage students to explore extracurricular activities. Competitive sports and performing arts are accessible in schools that offer this curriculum.
The spirit of rivalry and togetherness is also prevalent at these schools. Schools also encourage children to master debating, communicating, questioning, and problem-solving abilities. This proves to be useful when students attend universities and work.
7.    Creating Communities
Cambridge curriculum schools form their own local communities. These communities work together on learning leadership, curriculum creation, career progression, and teaching. It aids in the exchange of information and best practices.
Local communities support new Cambridge schools, including those in transition. They also collaborate to give students training and activities. Sports days and discussion groups are examples of them.
Cambridge teachers are also connected. They exchange ideas, expertise, and resources. This allows them to learn from each other. These regular earning opportunities bring together professionals from many disciplines. It allows people to share their knowledge and expertise while improving their competence.
Final Thoughts
Every parent aspires to get the finest educational experience for their children. If you are looking for the same, consider enrolling your children in this program. The Cambridge syllabus is innovative and thorough, making it one of the most popular international curricula in Sharjah.