A new and significant chapter in your child's life begins with schooling. It is the basis for a promising future. Moreover, your kid will discover new things in international school settings essential to their development. These schools foster social and communication skills via interactions with other kids.
International schools' curricula and activities are created per international standards, enhancing learning. However, this novel and stimulating atmosphere may be intimidating for many kids and parents.
Moreover, getting your kids enrolled in the best British school in Sharjah is an achievement because of the hard work it takes.
So how to prepare yourself and your kids for a British school? What essential steps should you take to confirm their admission to top schools in Sharjah? Read on to discover the tips you must go through when enrolling your kids into a British International school.
How To Guarantee Your Kid's Admission To An International School?
Here are 9 essential tips that can prove helpful in getting your child admission to a British school:
1.    Design A List
Let your kids create a list of things they want to study. Let them choose the languages, curriculum, and other topics they wish to study. Give them the freedom to decide which culture they want to acclimate to.
Do they feel at home in their community or want to learn more about and experience other cultures? If you want children to become global citizens, help them.
Based on this, ask them to construct a list of the institutions they wish to attend. Children will be obliged to accept responsibility for their behaviour if given a choice.
2.    Discuss Your Values
The atmosphere provided by international schools fosters multiculturalism. The campus is dynamic because of the many perspectives and customs that students of all ethnicities and nations bring while studying under the same roof and using the same curriculum.
As parents, you may discuss the values these various components carry with your children. The viewpoints, customs, languages, and other factors provide various resources that children may use to learn from, absorb, and grow emotionally in the best manner possible.
They gain the ability to pay attention to, appreciate, and understand people from all backgrounds and with various life experiences. Additionally, it fosters goodwill in pupils and increases their appreciation of others' beliefs and ideas.
3.    Examine the Curriculum
You must carefully review the curriculum of any possible overseas schools. Learn the fundamentals of the class's structure, topics, and approach. Find out the answers to any questions concerning the course of study.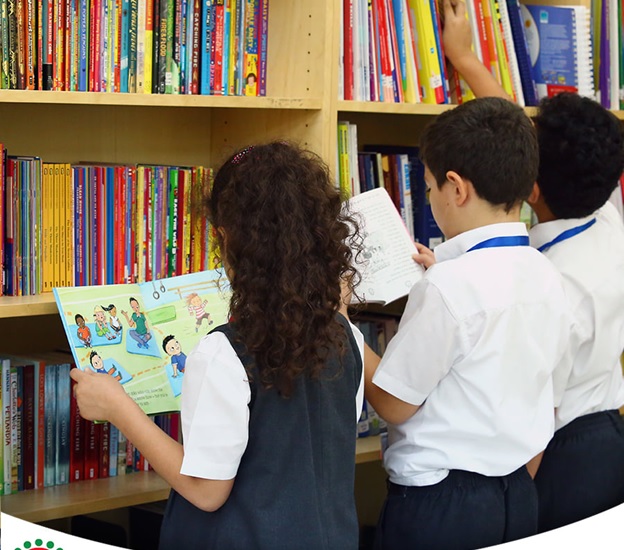 Does it, for instance, provide a comprehensive education? Does it also foster emotional and social growth? Does it combine technological know-how with practical skills? Furthermore, several foreign schools may model their curricula after the educational systems of other nations, like the US, UK, Canada, and Australia.
The British curriculum is often more adaptable, encouraging personal preference and developing autonomous, creative thinkers. The UK educational system's highly organised and specialised curriculum encourages effort and discipline.
5.  Think About Learning a New Language
Speaking another language well is a great advantage that may lead to many opportunities. The best British curriculum school in Sharjah will provide students with the chance to study a language that is acceptable across many cultures. It is a component of the primary curriculum in some schools.
Children with a mindset that is more open to learning anything new will find learning a language at a very young age to be a piece of cake.
With these additional languages at their disposal, kids may broaden their horizons and find companions who will be helpful to them in the long term. Students who speak many languages are also known to study faster and acquire knowledge more effectively.
4.   Examine the Extracurricular Activities
Are your kids enthusiastic about the extracurricular activities offered at school? What is included in the programs? Could you go through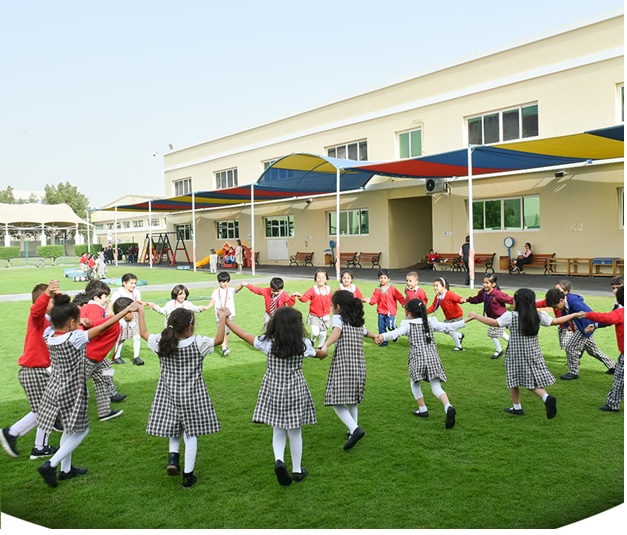 those passages with your children? Inquire about their feelings. You may offer your kid the opportunity to practice speaking well by asking them these questions.
5.   Encourage Them
What are the weak points of your kids? What should they focus on as students? You may discuss these flaws with them. If they aren't as adept in arithmetic as most students, they can be concerned about how they will fit in with the group once class sessions begin.
Make sure they know it's okay to ask for assistance by focusing on their areas of weakness. They will gradually get stronger. Your little one may sometimes need encouragement to strive harder and keep going.
6.    Read Books to Get Ready For School
International schools provide the Cambridge curriculum, which is accepted worldwide. This is why enrolling your kid early in an international preschool may greatly benefit their career and future.
Read novels and inspiring tales to your kid to help them get ready for the best British school in Sharjah. It guarantees effective communication and creative abilities.
Ask your youngster about a character in the book and make the learning experience interactive. Answer questions carefully to alleviate your child's anxiety and help them reach their full potential.
7.   Focus On Modern Teaching Methods
Encourage your kids to understand as much as they can about e-learning. It's not sufficient to participate in class with the transition to e-classrooms. Both you and your kid will need to be able to use the hardware and software.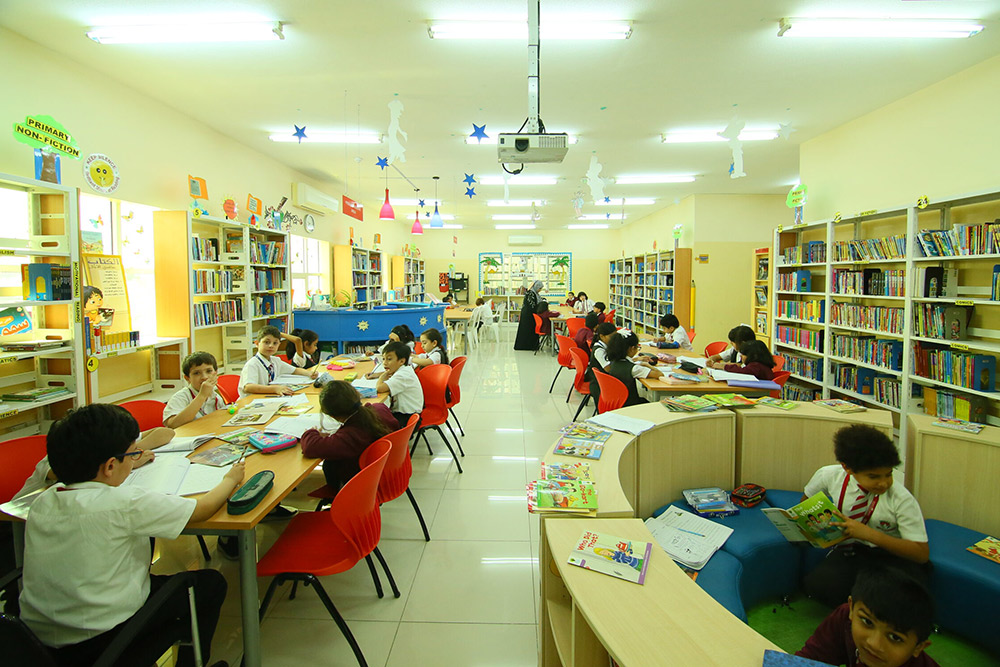 Schools' assistance may not be sufficient or fast enough to get the desired effects. With virtual classrooms, it's reasonable to claim that students who understand how to make the most of online resources and tools will find school life more straightforward. Make sure your kid benefits from it.
10.   Consult The Instructors
Find out about your child's instructors and schedule a meeting. Typically, teachers utilise such visits to provide parents with an update on their child's development.
Speaking with the instructor about what the students may anticipate and what they would be doing in the following weeks would be helpful if your children are new to the area. Once you are aware, you may also let your kids know.
Final Thoughts
Getting your kids into a British school is the best gift you can give them. Some of Sharjah's top international schools teach kids how to be independent and socially astute from a young age.
Your kid may get off to a great start for an enjoyable school experience if you start preparing them for an international education right now. The points above will help you understand your roles and responsibilities before you enrol your kids in a British international school!