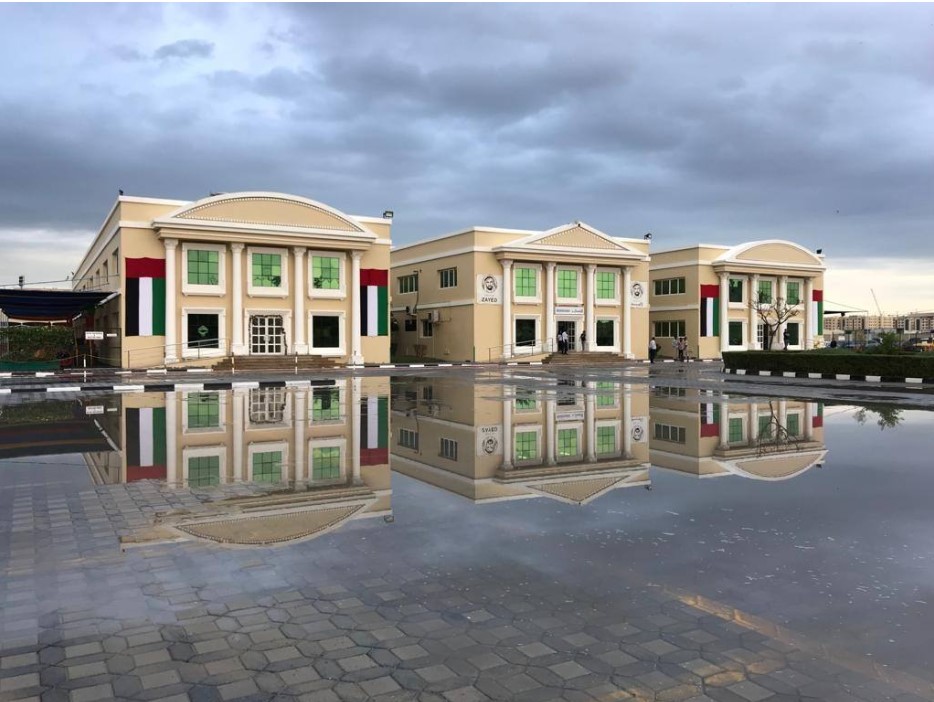 Much like Dubai, Sharjah is also emerging as an expat city. It is becoming a hub of global trade, transport, tourism, and much more. All this has contributed to making Sharjah a desert metropolis within the last few years. 
Owing to it, Sharjah also has a high concentration of international schools to cater to the demand for quality global education. Given the numerous options, it can get tricky to choose the best one for children. 
Are you wondering which are the best international schools in Sharjah that offer education par excellence to students? Dive right in and learn more about the top British curriculum school Sharjah. 
International Schools In Sharjah 
There was a time when only a handful of options were available for parents when it came to choosing schools for their children in Sharjah. But with the rapid growth of the region, there are numerous schools that can offer excellent education. 
While you can find American, Indian, and even European curricula offered by the top schools here, Cambridge international curriculum is more prevalent here. It enables the children to learn essential life skills and become not only global citizens but leaders as well.
If you are searching for an international school in Sharjah that delivers quality teaching and state-of-the-art facilities, look no further than BIPS. Keep reading to know what makes it the best British curriculum school Sharjah. 
What Makes BIPS The Top International School In Sharjah?
Brilliant International Private School, also called BIPS, established in 2011, has been offering learning opportunities to young children in Sharjah. It is a sought-after institution by parents in Sharjah because of the exemplary facilities and environment it offers. 
Here are a few more factors that contribute to making BIPS the finest school:
Expert Faculty
In order to deliver top-quality education to the pupils, the school hires skilled and knowledgeable faculty. The teachers instill knowledge and learning in students using a range of instructional tactics. This usually includes individualized education activities, group work, and whole-class teaching.
The most important factor that the faculty focuses on is learner involvement. It increases the chances for communication between the student and the instructor and helps kids learn the next lessons faster. 
Their staff encourages every pupil to challenge their potential to gain excellence in a holistic, digitalised, and student-centred environment.
Cambridge Curriculum 
Brilliant International Private School adopted and introduced Cambridge primary curriculum in the year 2012. Since then, the school has had an edge in delivering quality education. 
It has a unique curriculum, performance evaluation of students, as well as an assessment scheme for teachers and parents. 
Top global universities and employers recognise the curriculum as it sets a high standard for education. It is culturally sensitive, with a significant focus on local elements, but it also has an international approach. 
There are four explicit and predefined stages offered by the school – Cambridge Primary, Lower Secondary, Upper Secondary, and Advanced. The stages rely on a spiral approach that builds on a student's previous learnings to advance their study gradually. 
Cambridge curriculum draws on international research to reflect the latest thinking in every field. The program focuses on getting extensive subject knowledge while developing essential skills that can come in handy in the future in both academic and professional pursuits. 
Well-Equipped Campus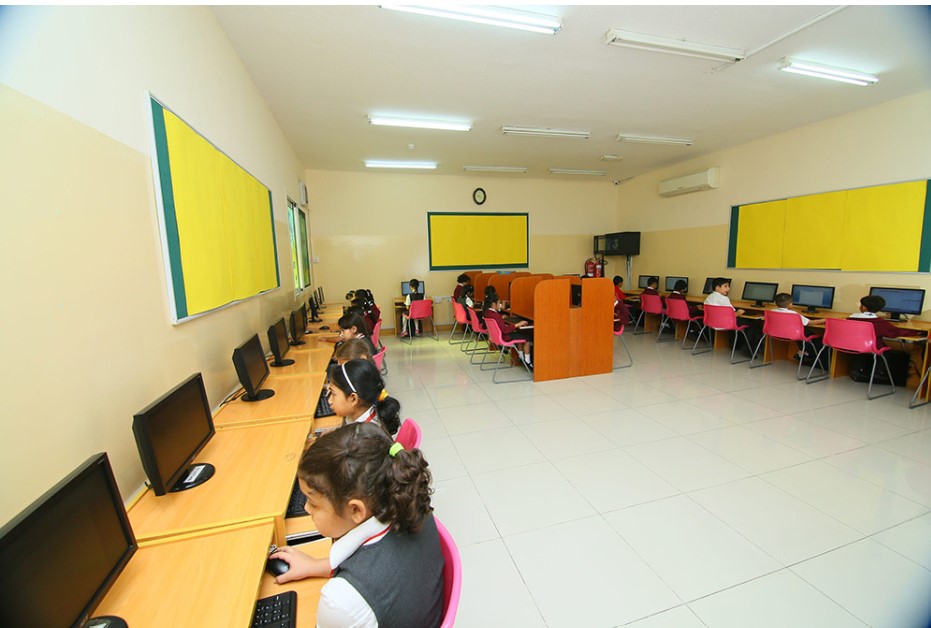 Brilliant International Private School has a state-of-the-art campus in the centre of Sharjah. The well-equipped campus consists of spacious classes that enable comfortable learning. Along with that, there is a physics lab, chemistry lab, biology lab, and library to facilitate easy learning. 
In order to ensure the students are up-to-date with the latest technology and innovations, the school also has three computer labs. They are fully networked and hi-tech, with smart boards that give the children the opportunity to explore software skills. 
The cafeteria follows a healthy food policy and doesn't allow junk or fizzy drinks. Following high standards, the cafeteria is clean, hygienic, and operated by trained staff. BIPS also encourages parents to pack healthy lunches for their children to ensure they are healthy and fit.  
The school emphasizes the overall growth of the students and has an art and music studio that helps stimulate creativity. There is also a multipurpose hall that facilitates both concerts and indoor events. 
BIPS also promotes physical development through fitness and sports by means of a swimming pool and outdoor play area that consists of all outdoor sports facilities.  
Focus On Comprehensive Growth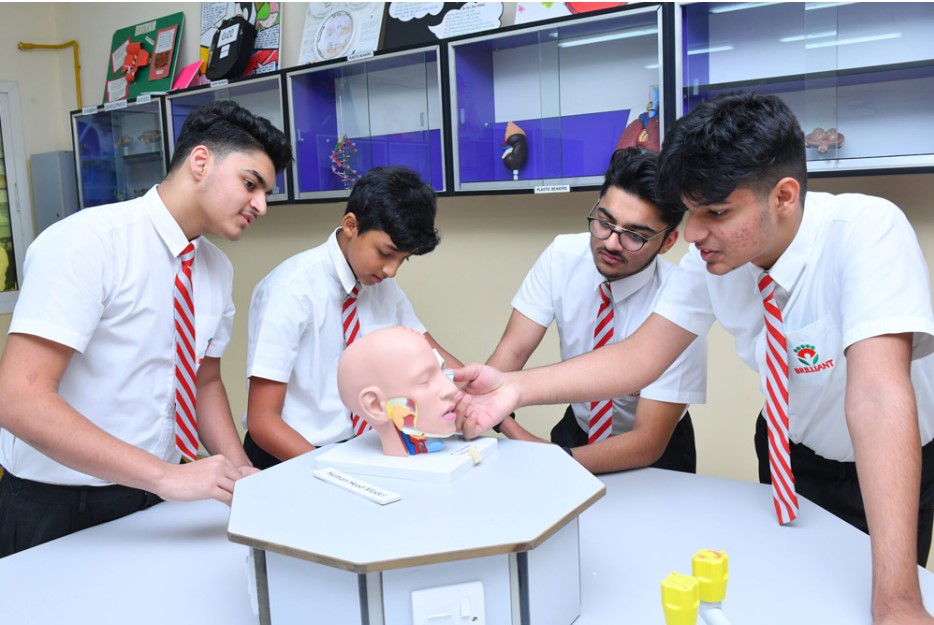 While academics form the foundation of a child's life, it is co-curricular programs that aid their growth and development. It gives their life a well-defined path that helps them gain essential life skills needed to succeed in the future. 
While most schools focus on academics solely, the Brilliant International Private School focuses equally on co-curricular activities as well. The students enrolled here participate in extracurricular programs that help them gain confidence and find their strengths. 
Teachers and parents both encourage pupils to take part in the numerous activities organised by the school to develop leadership skills and become role models for other kids.
Final Thoughts
Started as a dream project by educationists and philanthropists, the Brilliant International Private School (BIPS) is redefining education. The school is transforming the arena of education in Sharjah with the help of its revolutionary curriculum and ideology. 
Their top priority is providing quality education, which they achieve by using different approaches to incorporate the Cambridge curriculum in their teaching. All of this contributes to making BIPS one of the best Cambridge curriculum schools in Sharjah.
The management, staff, and faculty of BIPS work tirelessly to deliver the best education to young minds and shape them into future leaders of the modern world!