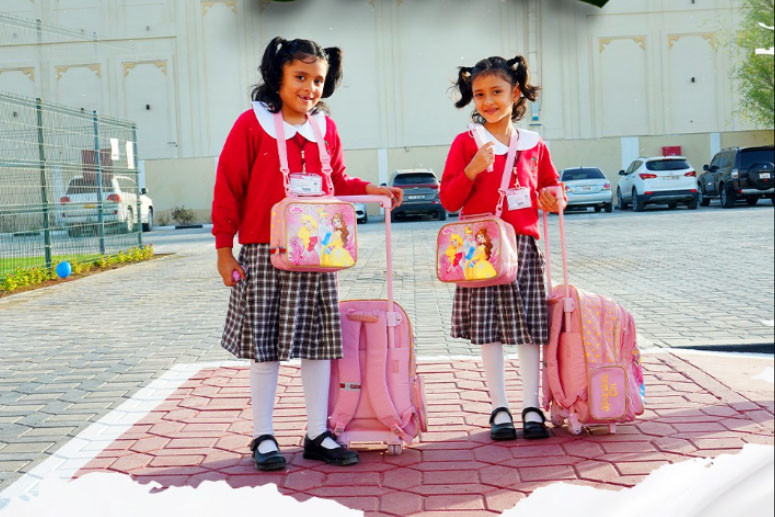 Education shapes the future of a child. It is the responsibility of the adults to give the child access to resources and facilities that help them to attain their best selves. A child understands, learns, and adapts to the surroundings from a very early stage. A school can make or destroy a child's chances of building a successful life. Parents are always looking for schools that will give their kids everything needed to realize their true potential. That is why parents in UAE trust only the top-tier British Curriculum School Sharjah for their child's growth.
According to the popular opinion of the parents, the British academic experience prepares students for worldwide exposure. Besides, this education system incorporates local values and components. It allows the students to stay connected to their roots. The versatile and thoughtfully-set courses encourage the students at every step of their life.
But what else led to the popularity of the British Curriculum? We have put together the top six reasons that will clarify all your queries. Keep reading!
6 Reasons Why the Best British Curriculum schools in Sharjah Are The First Choice of Parents
 A school must be a place where a child feels at home. To ensure that your child is nurtured in a safe environment, the British academic system is an elite choice. A student gets all the means of thought-invoking educational and recreational activities to flourish in their own space. From enabling motor skills to promoting critical thinking, the child experiences carefully devised progress. Around 8 million students from 10,000 schools across 170 countries are under the British curriculum. And why so? Here are the answers.
   

Worldwide Acknowledgement
The main reason behind considering the best British Curriculum schools in Sharjah is its international acceptance. This conventional education metric lays the foundational skills that are highly respected globally. The courses are rich, diverse, challenging, and interactive. It introduces the student to an all-inclusive platform.
 In the case of higher education and professional career, British credentials have worldwide acknowledgment. Students will never have difficulty getting admission to their dream colleges and universities. Over 2,100 global education institutions value this academic qualification. Undoubtedly, the curriculum prepares students for the competitive world.
   

Key Stages
One unique feature of the British Curriculum School Sharjah is the 4 Key Stages. Now each of these stages results in a one-year academic unit. It is a systematic academic growth that matches the requirements of the children as per their age.
Honestly, it is always the beginning of any journey that decides how the outcome will turn out. The first Key Stage starts when the child is around 2-year-old and ends at 5-year-old.
Then comes the primary level, which is further divided into two levels. These are KS1 and KS2 levels. Any student of 5 to 7 is qualified for the KS1 level. After that, the 8 to 11 years old students move to the KS2 stage.
Students have an adequate time frame to adjust to the curriculum as they get promoted to different classes.
The last two stages, KS3 (ages 12 to 14) and KS4 (ages 15 to 18), fall under secondary levels. This comprehensive learning approach will help the students find their interests and future goals.
So, no added pressure enables a child to grow at their own pace.
   

Holistic Growth & Self Development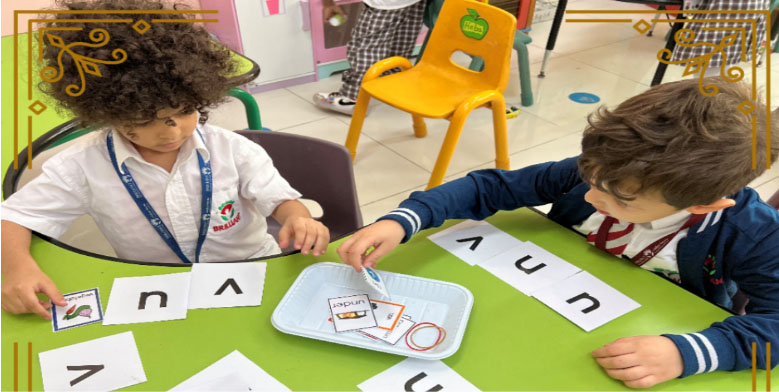 The British curriculum creates a home-schooling ambience for the all-round development of students. Initially, the system focuses on developing social, behavioral and interpersonal skills that train the students for real-life challenges. It has an impact on building a student's self-esteem. They are encouraged to interact and communicate, which accelerates their self-education. They further understand what is good for them in academics and real life.
 Furthermore, group activities and teamwork teach them to be competitive and boost their socio-emotional growth. It instils a sense of righteousness through questioning, reasoning, and problem-solving. With the constant guidance of expert faculty, the students blossom into their original selves.
   

Wide Range of Co-Curricular Activities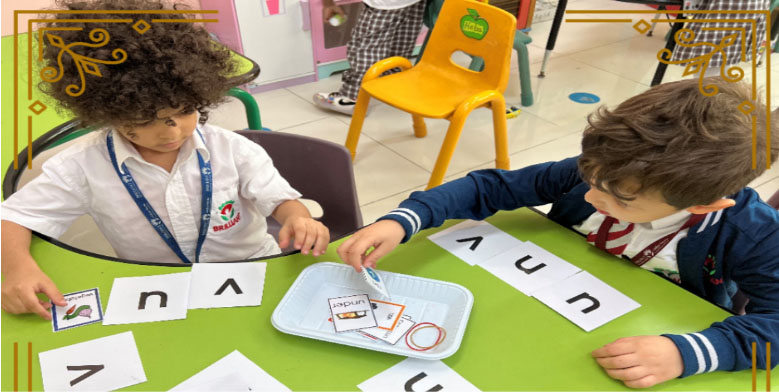 Your child will receive more than just an education in the best British Curriculum schools in Sharjah. Apart from academics, children are motivated to chase their interests. Whether sports, arts, performing arts or other extracurricular activities, the students have the best faculty and resources to pursue their dreams. They are not limited to specific options but are exposed to a vast choice to help them with the right career choice. Moreover, co-curricular activities are essential for introducing universal values in a child.
   

Community Building
It starts with building its local communities that later expand to a global scale. Any student under the British curriculum becomes a part of an international community. While becoming active members of a multicultural space, the students develop a  global mindset. 
However, the biggest advantage is the constant support that the students seek from other groups. With the aid of such groups, a child gathers knowledge about leadership and professional advancement. They participate in training sessions, discussion groups and many other learning opportunities. As a result, all of them are bound together in one big community.
Constant Academic and Behavioral Evaluation of Children
 It is a fact that a kid spends the majority of their childhood in school. For that reason, the British curriculum ensures that they evolve as responsible human beings along with academic excellence. The primary importance is given to the schooling method. It is done so that the students respect, empathize and care about the community. Through continual evaluation and assessments, the children become capable of adapting to the fast-changing environment. Hence, they feel secure and confident about themselves in any given circumstance.
Final Thoughts
Parents always tend to give their absolute best to their children. Education is something that no one compromises with. It is the base to pave the way to a bright future for a child. Time and again, it is proven that the Best British Curriculum Schools in Sharjah are the answer to high-quality education. Thus, enroll your child to witness your child climbing the peak of their success.