If an expert had to concisely but accurately describe the Cambridge Curriculum, they would state that it is international in principle and yet approaches local components and situations. This curriculum is the best for kids since it is adaptable, demanding, and inspirational all at once.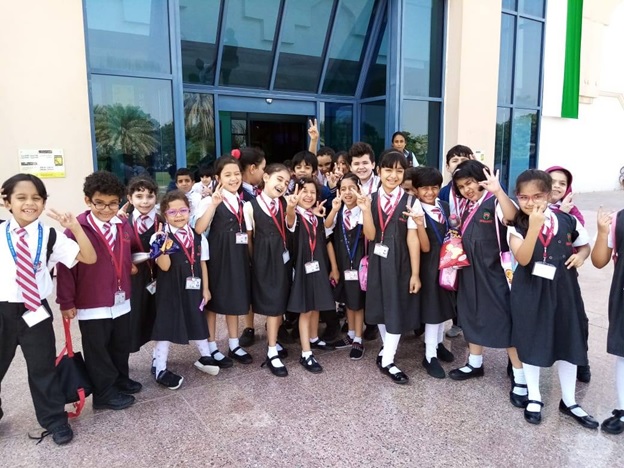 These elements have contributed to this international board becoming one of the world's most rapidly expanding curricula. Over 400 schools have joined the Cambridge Curriculum in the last ten years.
But what makes this curriculum so attractive? Why do international schools follow this curriculum? Read on to know the milestones that the Cambridge curriculum school Sharjah has achieved. It'll give you a brief idea of the benefits this curriculum will provide to your kids.
How Does The Cambridge Curriculum Help Your Kid?
Here are some significant benefits of the Cambridge curriculum for your child:
A Small-Class Setting
The Cambridge curriculum values individualised care. Their small class sizes are something they take great delight in.
Instead of memorising knowledge, they push students to understand and apply it in various circumstances. This is a vital skill for postsecondary education and everyday life.
Students pick up the skill of logically and coherently conveying knowledge to others. It helps develop their critical thinking and information processing abilities. This gives them a competitive edge in tests and in their future academic pursuits.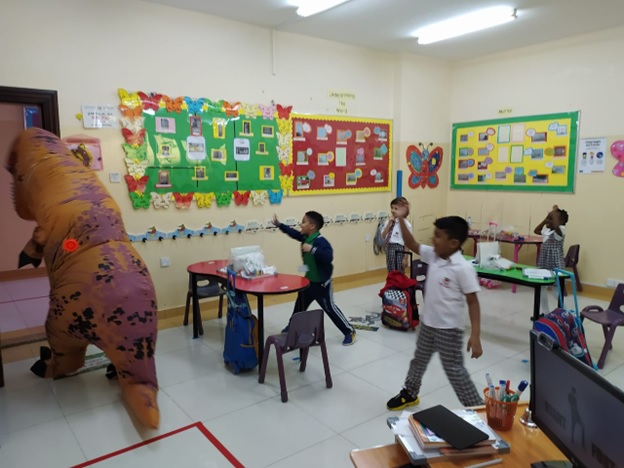 Ongoing discussion on time management is always available. Kids learn to manage their time while studying for a series of exams. It helps them understand how much time they should devote to each topic.
They adhere to the holistic development theory in their efforts to educate young students intellectually and as successful, content, diligent, and evolving people in a global team.
Greater Understanding
Cambridge supports students' growth in subject-specific knowledge, comprehension, and intellectual rigour. Students from around the globe, even those whose first language is not English, may enrol in the program.
The Cambridge curriculum gives students the freedom to choose from more than 70 courses. It allows them to focus on the areas they excel in and love studying.
The course's final evaluation provides students with various opportunities to show their learning. It includes academic, oral, coursework, and practical assessments. Options are available to accommodate students with various levels of ability.
Acknowledged In The UK
To acknowledge earlier achievements, the United Kingdom recognises the International curriculum significantly.
One earns an "IGCSE" certification for each topic one takes since the credentials are based on particular courses of study. IGCSE applicants often take a First Language, a Second Language, Mathematics, and one or more Science topics as part of their "core" curriculum.
The Cambridge curriculum provides options for students with a broad range of skills. It doesn't matter if the native language is not English. The Cambridge IGCSE helps students do better by fostering their capacity for original thought, research, and problem-solving.
Focus On Core Subjects
A curricular framework for each topic is included to provide a distinct teaching structure. Numerous institutions employ comprehensive assessments to track students' development. The core areas kids focus on are:
English
Students taking the English course at the Cambridge International School can converse with others effectively and confidently. This course teaches students how to comprehend, value, and react to many types of information.
It will help develop the capacity to utilise English as a first language in students who adhere to this educational structure. The course has been thoughtfully created to enable effective instruction in any cultural setting and to foster intercultural understanding.
Mathematics
Five subject areas constitute the mathematics curriculum framework. They are problem-solving, arithmetic, geometrics, assessment, and data processing. To allow students to put their learned maths skills to work and build a thorough grasp of the topic, this course focuses on the concepts, models, systems, functions, and relations.
Science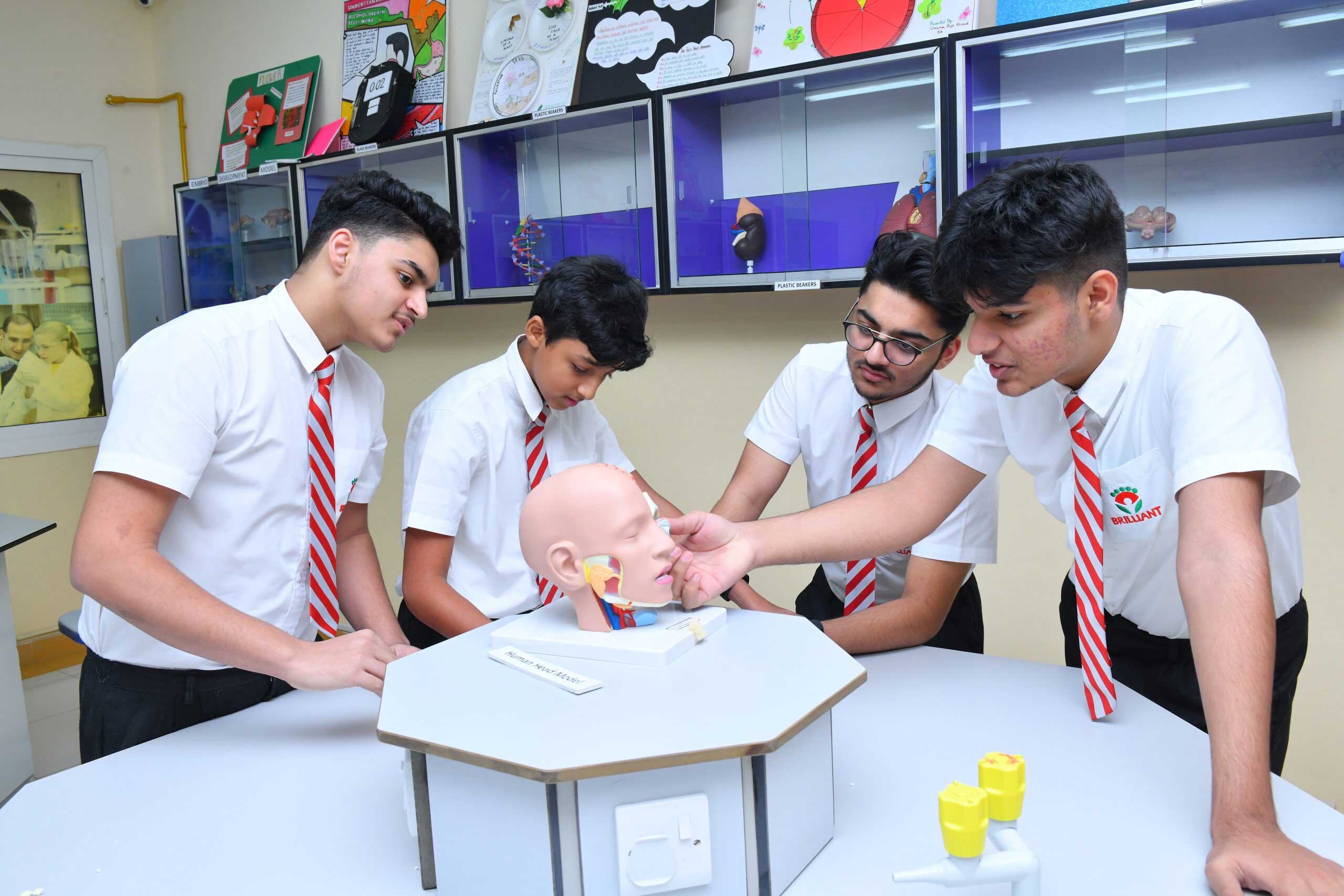 The curriculum covers four subject areas: scientific inquiry, biology, chemistry, and physics. The fundamental goals of scientific inquiry are to study theories, assess supporting data, and plan, investigate, record, and analyse data. The course also covers scientific history and environmental consciousness.
Information, Comprehension, And Higher Order Thinking Abilities
Best British Schools In Sharjah place equal focus on developing study and job skills. It prioritises both in-depth topic knowledge and conceptual understanding. This aids students in creating connections between various elements of a subject and engaging in interdisciplinary thinking.
Additionally, it promotes the growth of higher-order thinking abilities in pupils. It includes argumentation, teamwork, independent research, problem-solving, and critical thinking. These lifelong, durable abilities prepare students for their futures. Moreover, this makes learning pleasurable and gratifying.
Acquiring Knowledge
The Cambridge curriculum demonstrates the value of effective study techniques for them to build upon past knowledge and make plans for the future. The school urges the students to reflect on their learning.
They will be self-assured, creative, and innovative. It makes them secure in their expertise while being open to fresh perspectives.
Additionally, they become accountable to both themselves and others. These behaviours are the building blocks for successful study and work, and Cambridge curricula and credentials actively support and promote them.
Promoting The Growth Of Teachers
Cambridge Curriculum School Sharjah provides instructors with the resources to improve their current abilities and create new strategies. Effective teaching is the foundation for raising students' performance.
International schools invest significantly in professional development tools because they help them throughout their lives. Many schools host more than 1,000 training sessions throughout the globe. This provides a variety of excellent and reasonably priced professional credentials.
To assist instructors in offering their pupils the ideal chance of success, they regularly update the teaching materials for Cambridge coursework and certificates.
Final Thoughts
To thoroughly prepare students for life, the Cambridge curriculum aims to foster their natural curiosity and excitement for learning. The points above mention only some aspects of this novel curriculum. Your child will benefit from Cambridge education's flexible and adaptive nature.